Percayso Vehicle Intelligence is changing the




way the automotive world does business.
Traditional vehicle data tends to be inaccurate, expensive and outdated.

Percayso Vehicle Intelligence offers the largest and most comprehensive view of both the new and used car markets. Our platform combines whole of market data with regulatory sources providing a data-driven advantage.

Industry leaders in automotive production, lending and insurance rely on us for unprecedented insight and forecasting from market trends to individual vehicle value and risk. Additionally, our tools can reveal hidden history and risk signals to write accurate insurance quotes and settle claims fairly.

Benefits
Whole-market view
Our vehicle data covers the whole market with over one billion unique data points so you can see the full picture.
Real-time data
Our real-time technology allows you to work with the highest levels of accuracy and means you never have outdated information.
Machine learning approach
Our analytics and machine learning provide objective vehicle valuations and insights that can be truly relied on.
Helping Clients see the full picture
What our customers say

Ian Brown
Engineering Services Manager
"Using Percayso Vehicle Intelligence in addition to our other valuation providers gives us confidence that we are offering fair and accurate values to our customer"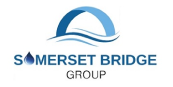 Mark Jahn
Causation Team Manager
"Percayso Vehicle Intelligence gives us the security of being compliant with the Financial Ombudsman which has enabled us to reduce the number of complaints in total loss settlements"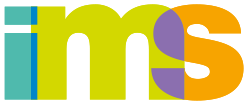 Andy Lee
Engineering Systems Architect
'We were using at least three different sites and suppliers for the data we needed; however, after swapping to Percayso Vehicle Intelligence we get all that data in one place at the click of a button"