It has been another volatile week in the used car market. With sales down by 21.4% week on week; perhaps due to the sunny bank holiday Monday drawing customers away from showrooms and forecourts. However, used car prices remained strong with the Cazana Used Car Retail Price Index up by 1% week on week, and 6.3% up from the average for the last 12 months.

Data powered by Cazana
As can be seen in the graph below, mid-aged cars seemed to bear the brunt of this week's volatility, with the older used vehicle market remaining relatively steady week on week. Older part exchange profile vehicles performed best, compared to last week – only down by 1.6%, whereas the younger ex-fleet age group performed worst, with sales down by over 40%.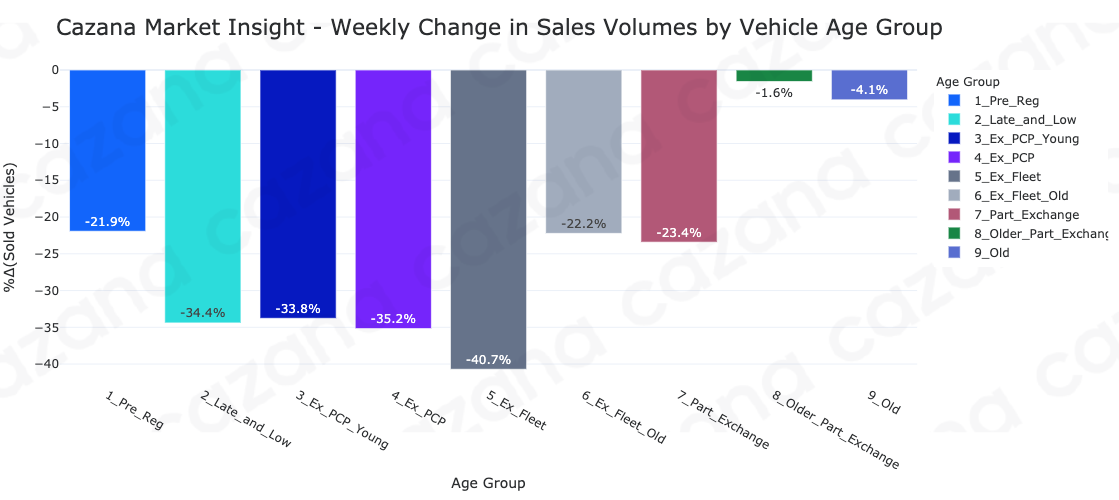 Data powered by Cazana
The market share of electric cars has plateaued at 0.7% of the used car market, over double where it stood a year ago. This is expected to increase further as used stock filters through from the ever-increasing volumes of new electric car sales. The average price of used electric cars was also up by 3%, following consistently strong growth over the last year. These electric vehicle market dynamics are shown in the two graphs below.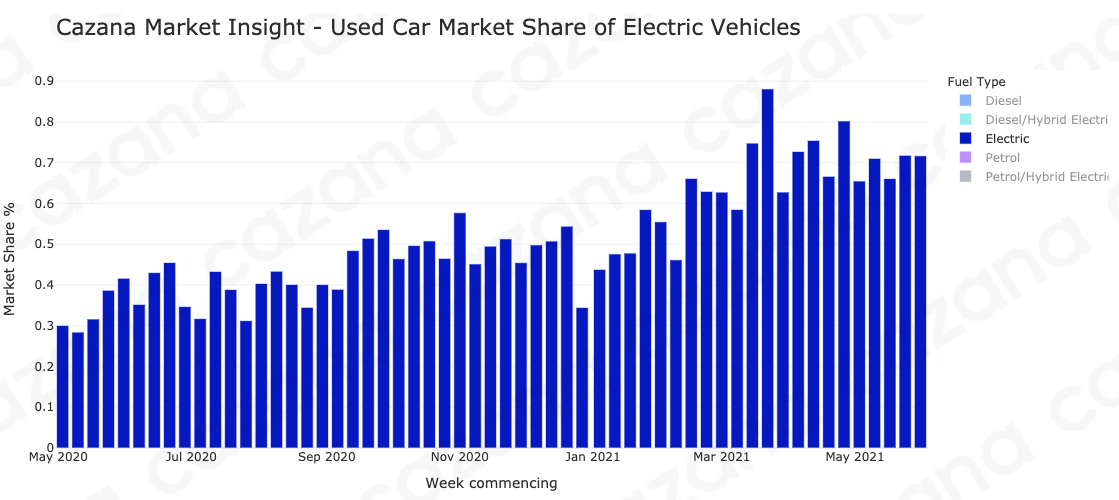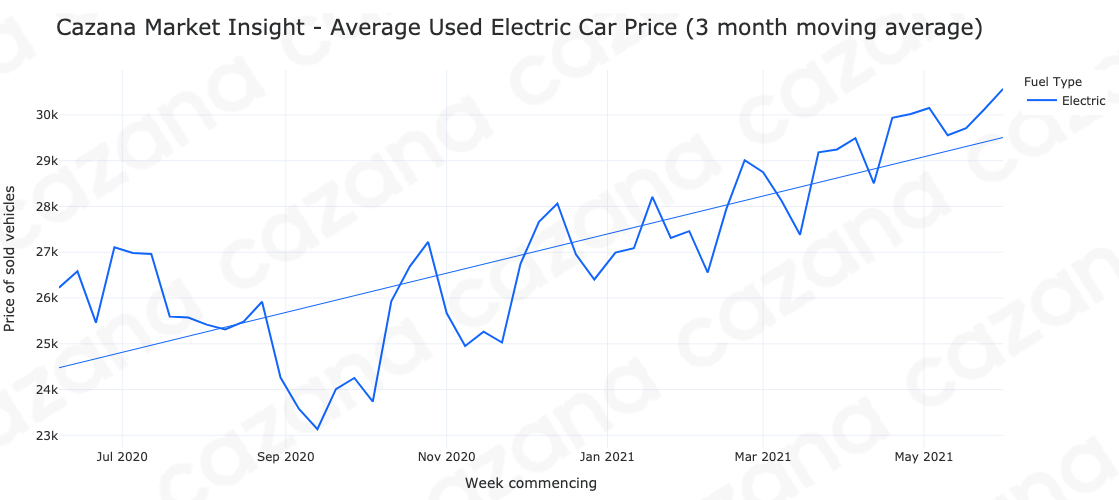 Data powered by Cazana
Listings were down by 9.8%, perhaps reflecting stocking issues in the past weeks as many dealers have reported a challenging and competitive wholesale market, although it is worth viewing this in the context of the last year – compared to which new listings are up 13.5% as stock continues to turn quickly (average used car days to sale remains unchanged since last week at around 28 days).
The overall picture seems to show a slight slowing of the initial surge in activity we have seen since the re-opening of showrooms. The volatility present in the used vehicle market over the last year highlights the importance of accurate real-time insight to facilitate improved stockturn and profit.